Faux Shiplap: 10 Ways To Get The Look
Shiplap is a popular wall treatment for many homeowners, but it can be expensive and difficult to work with. If you're on the hunt for an alternative that will give your walls some character without breaking the bank or requiring hours of labor, this article has got you covered! Here we will break down all the faux shiplap ideas that are worth trying out.
This post may contain affiliate links, which means I'll receive a commission if you purchase through my links, at no extra cost to you. Please read full disclosure for more information.
1. Plywood Sheets
Shiplap is made by installing strips of wood that are slightly overlapping to form a beveled edge. If you want the look but don't feel like the price tag of shiplap, try making your own plywood shiplap wall.
The wood will give it a nice texture and the color can easily be customized to fit any existing decor. Simply buy some plywood at your local home improvement store & have them cut it into strips.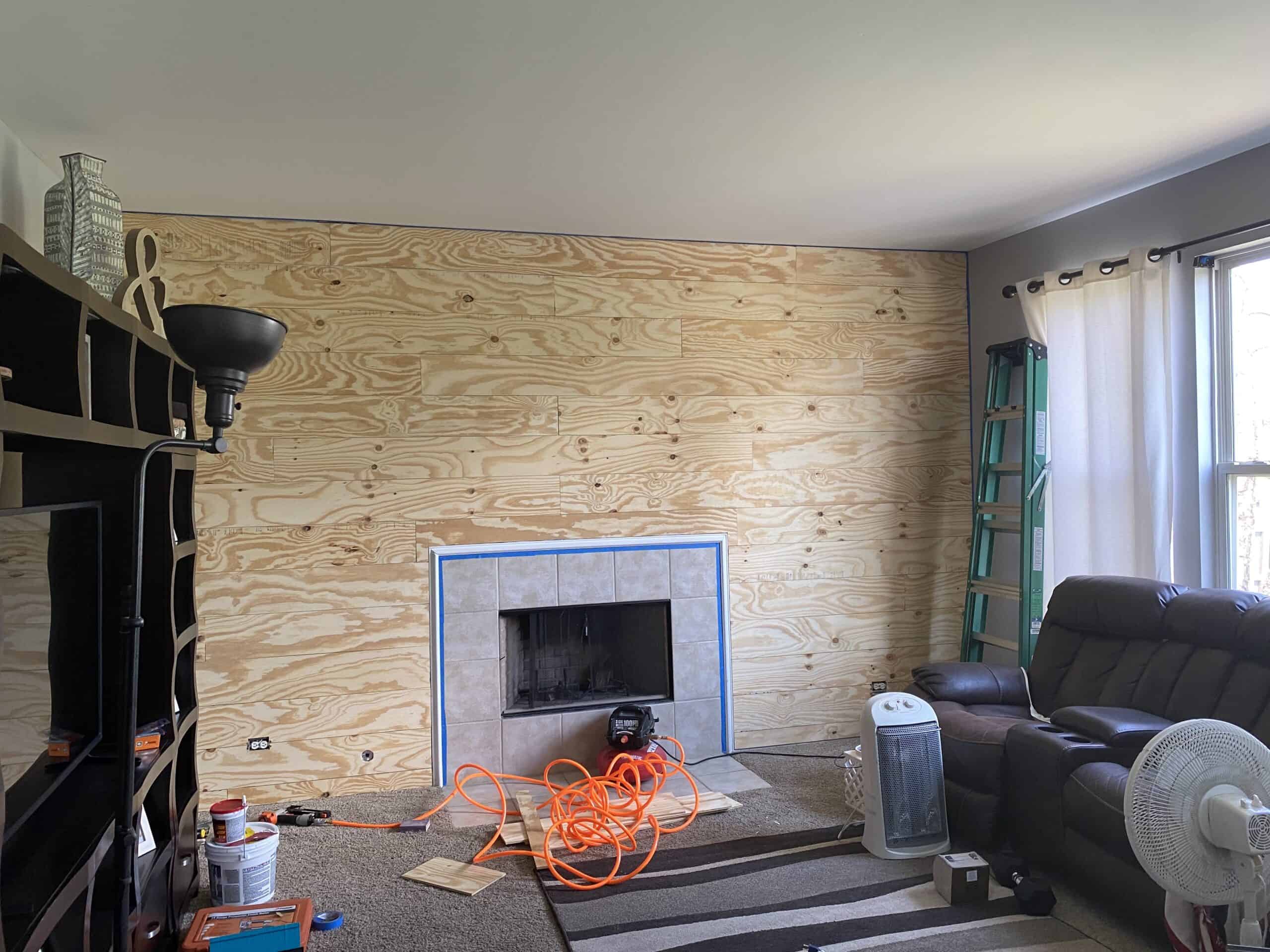 2. Full Sheets Of Plywood
If you don't want to mess with individual boards, you can cut grooves in full sheets of plywood using a router to mimic the look.
This faux shiplap look is easier to install since you are working with larger sheets instead of individual planks.
3. Faux Shiplap Wallpaper
If you want the look of shiplap without nailing anything to the wall, then wallpaper is a great choice!
Just like real shiplap, it comes in many different colors and wood grains so you can find one that coordinates with your existing decor.
4. Peel & Stick WallPaper
Take the wallpaper idea a step further and try using peel and stick wallpaper. Just like the real stuff, it comes in various thicknesses and textures so you can choose one that is closest to shiplap.
The installation process couldn't be easier! This is an especially great faux shiplap option for renters. You can easily take it off when you are ready to move if your landlord doesn't love it.
5. Peel & Stick Wood Panels
You may duplicate the look of shiplap in any room of your home in a fraction of the time — no costly equipment or carpentry skills are required if you use peel and stick reclaimed wood.
These panels come with a thin layer of adhesive on the back so you can stick them to your wall as is. You can find peel and stick wood planks in a variety of colors, both natural and painted, making it easy to complement your existing decor.
You can stick to traditional white shiplap or spice it up with a black accent wall!
6. Peel & Stick Flooring
Think outside the box for this one! Peel and stick laminate flooring, which is normally used to create a textured look on floors, can be placed on the wall to mimic the look of shiplap.
This is an easy and inexpensive way to achieve a rustic or modern farmhouse style. If you are willing to paint over the planks, you can buy cheaper flooring or use the leftover flooring you already have!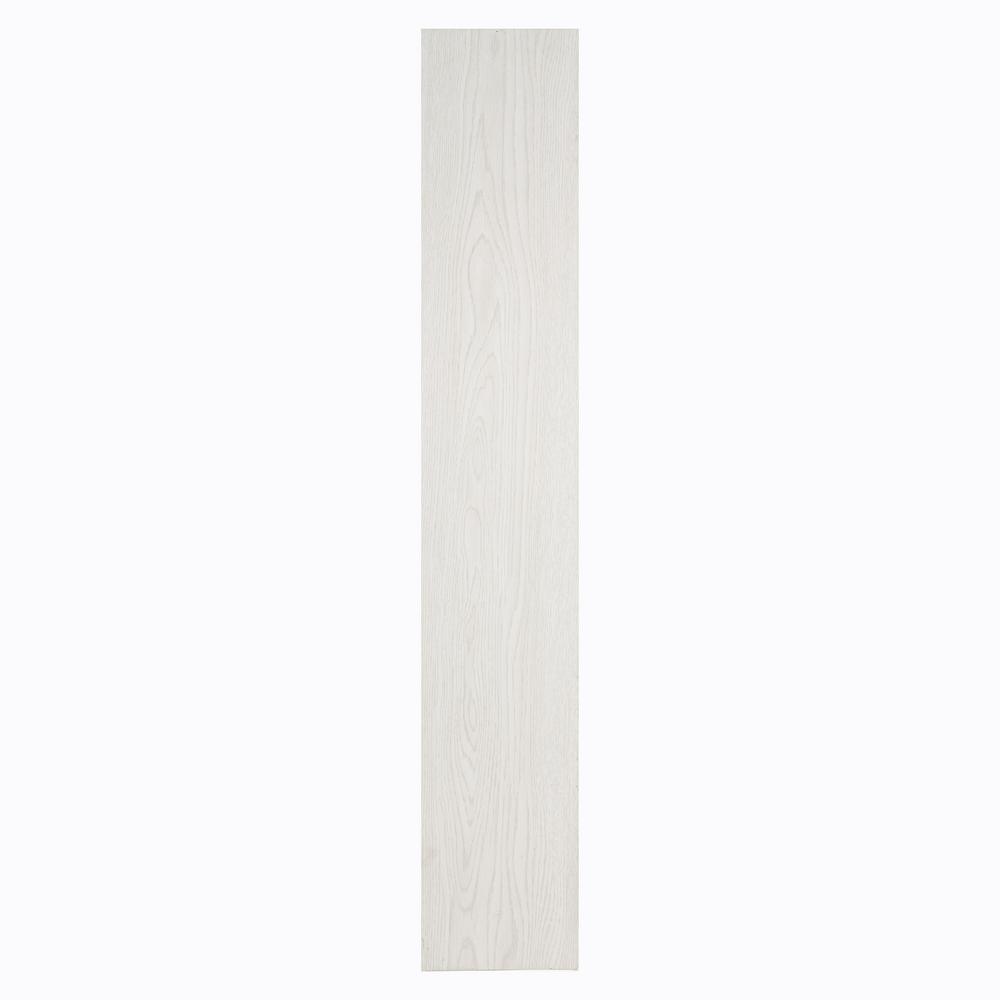 7. Pallet Wood
If real shiplap is out of your price range, there are still plenty of faux shiplap options that mimic the look for less money. This next option can give you a custom look with very little effort or cost!
All you need to do is cut some wood out of pallets and arrange them on your wall in a staggered pattern. This will give you a nice look while being very budget-friendly.
8. Faux Shiplap With Sharpie
The easiest faux shiplap idea is to use a marker to draw your own version of it on your wall. This can be as simple or as detailed as you want it to be and created in any color you need! All you need is an oil-based sharpie marker. If you mess up, just go over it with paint & try again!
9. Wall Paneling
Another great faux shiplap accent wall alternative is wall paneling. This would look like real wood shiplap, but it can be very expensive depending on what type of wood you use and how many walls you cover. This wall paneling covers a 2ft x 4ft area and looks just like shiplap!
10. Ceiling Planks
These mineral fiber planks are great to use on the ceiling to create the shiplap look for less! They are lightweight, easy to install, and can be painted any color to match your decor.
Conclusion
Now that you know all about the different ways to faux shiplap a wall, you can choose which one of these ideas best suits your needs and budget. Going with faux shiplap is not only quicker but there is also no need for expensive equipment or carpentry skills!
If you're looking for an easy DIY project that won't break the bank, then consider using peel and stick wallpaper or installing wood panels with adhesive backing. These are both excellent options if you're renting because they can be easily removed when moving out. Let us know if you have found any other creative ways to faux shiplap your walls or ceilings!