225+ Christmas Sayings For Signs – Ultimate List (2023)
Struggling to come up with Christmas sayings for signs? We've got you covered.
Christmas is a time for family, friends, and laughter. The tree has been lit, the house is decorated with twinkling lights, and the stockings are hung by the chimney with care.
What better way to spread that Christmas cheer than through your home?
That's right! Putting up signs of holiday joy in your own home can bring you so much happiness during this time of year.
And what better way to get everyone excited about coming over than with some festive sayings on your sign!
We have compiled a list of 200+ different types of sayings for signs that will be sure to put an ear-to-ear smile on anyone who sees them–no matter their age or preference.
From naughty or nice lists to Christmas song lyrics, we have you covered.
So, if you're ready to get the holidays started off right and up your hosting game this season, scroll down to see our huge list of sign sayings and let the decorating begin!
If you don't have time to think of a bunch of different sayings, We've got you covered! Here is a huge list of Christmas sayings for signs.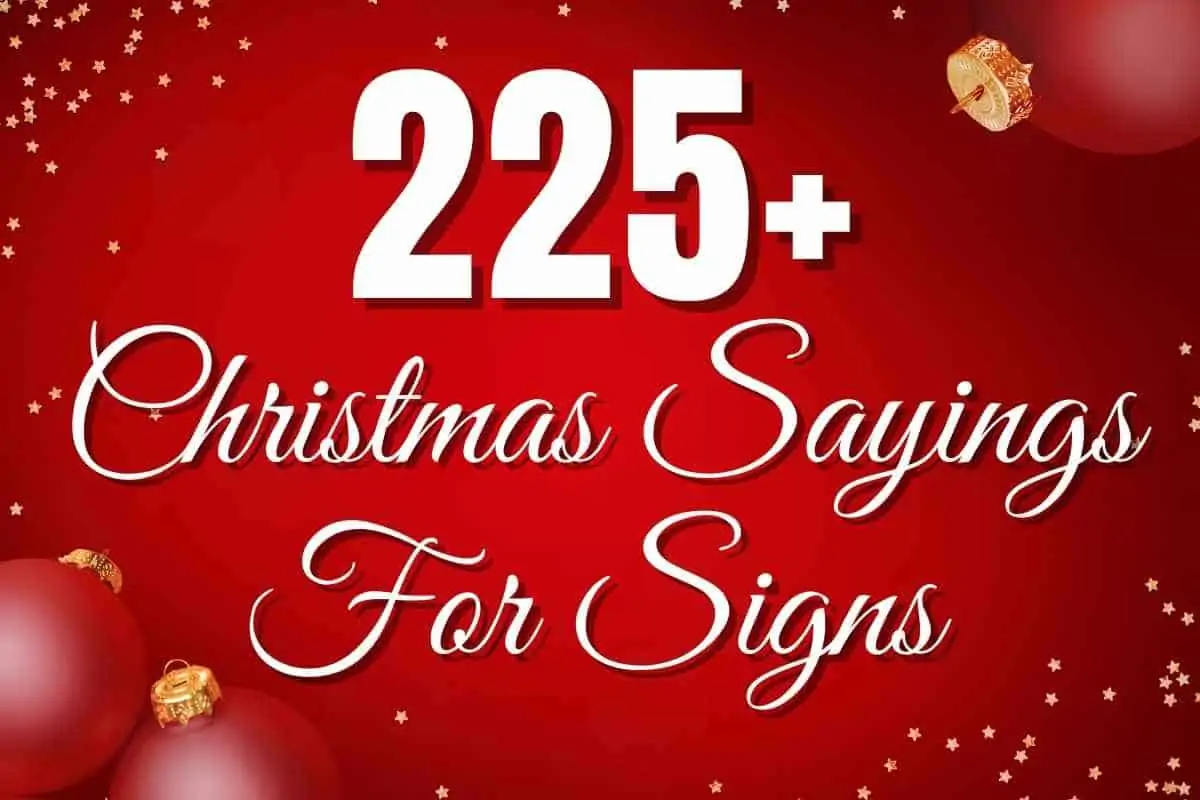 This post may contain affiliate links, which means I'll receive a commission if you purchase through my links, at no extra cost to you. Please read full disclosure for more information.
Classic Christmas Sayings For Signs
Sometimes you just want a good old classic for your sign.
If you are looking to stick with classic Christmas sayings, here are some phrases that will work well to put on your sign.
You can never go wrong with these.
Funny Christmas Sayings For Signs
Christmas has always been a time for celebration and laughter with friends and family. But, sometimes we need a little reminder of this!
If you're looking for something that will have your family and friends laughing around the table this holiday season, go with a funny saying!
Not only will your audience enjoy the humor, but it'll be a conversation starter for sure.
Here Are Some Funny Christmas Sayings For Signs To Get You Started:
Cute Christmas Sayings For Signs
Do you want to be known as the hostess with the mostest?
Well, this list of cute Christmas sayings is just what you need to take your hosting game up a notch!
Your guests will enjoy these wonderful sayings and it'll be a great way to welcome everyone in.
Church Sign Sayings For Christmas
The holiday season isn't all about Santa and bright lights. For a little bit of a different spin, why not add in some religious sayings for your sign?
These will be a wonderful addition to your holiday decor and they can bring peace to everyone who reads each sign.
Here are some great religious sayings:
Farmhouse Christmas Sayings For Signs
If you are decorating farmhouse style this Christmas, surely you want to add some of these.
Farmhouse is a popular theme for Christmas decor, and this list of farmhouse Christmas sayings will work perfectly on your sign.
Snow / Winter Sayings
If you live where it snows, or if you're hosting a winter-themed holiday party this year, these snow and winter sayings will be perfect for your sign!
Good old classics and witty sayings included. Celebrate the magic of the season with your guests.
Winter signs are great to leave up after Christmas as you transition to winter decor.
Here are some great snow and winter sayings:
Naughty Or Nice List
What is more fun than the naughty or nice list? If you want a few twists on this classic Christmas saying, here are some sayings that will definitely put your audience in the holiday spirit!
Santa
Of course, we can't forget about Santa's little helpers!
If you're hosting a party with the kiddos around, why not put up some Santa sayings for signs?
They'll love these and they'll get a big kick out of seeing their favorite jolly man on your sign.
Here are some great Santa sayings:
Dear Santa
Add a bit of humor to your Santa signs with these "Dear Santa" sayings.
A little bit of Christmas magic can go a long way for your holiday party, and seeing something like this on the table next to the cookies will definitely bring joy to all who see it!
Here are some great "Dear Santa" sayings: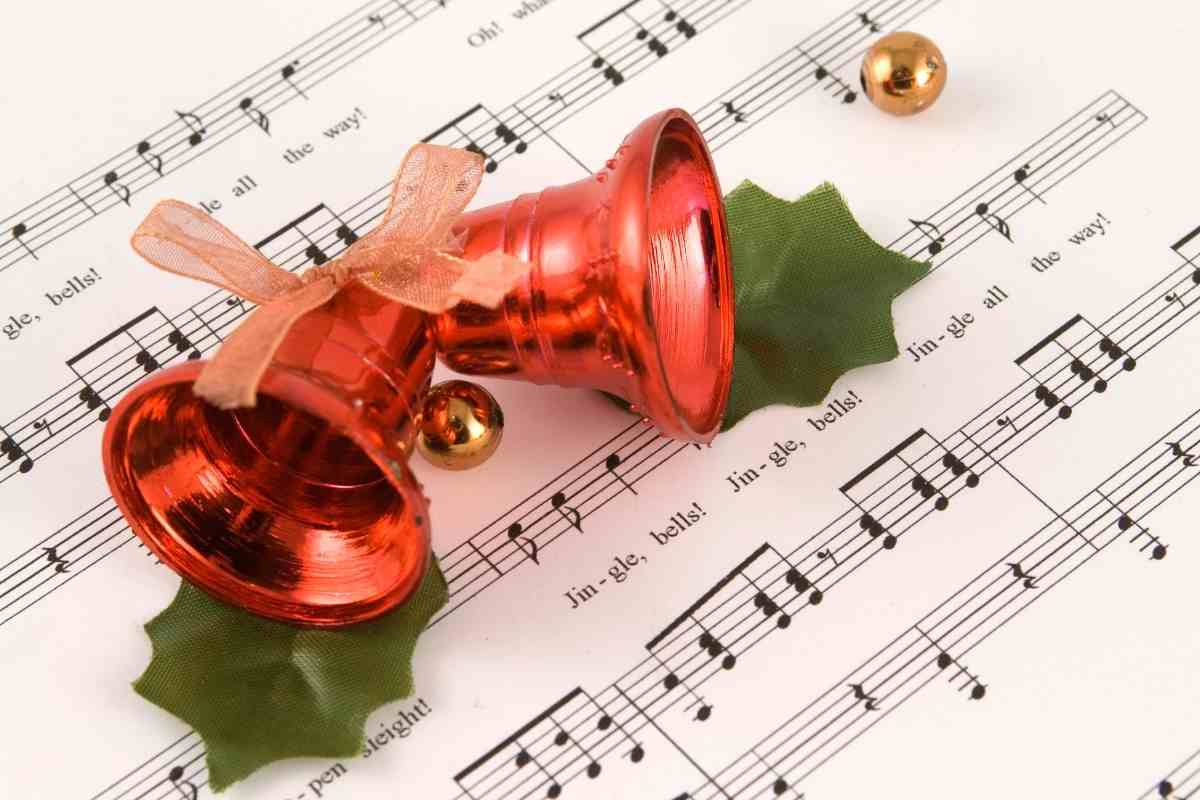 Songs
Classic Christmas songs are always a great choice for your sign.
If you're hosting an old-fashioned Christmas party, sing along with some of these tunes and put them on your sign!
Your guests will enjoy it just as much as you do, especially if they know all the words to the song.
Here are some great song lyrics for signs:
Short
If you're pressed for time or just want a short saying for your small Christmas sign, these sayings will be perfect.
Sometimes, you don't need a long saying to get the message across.
Here Are Some Short Christmas Sayings:
Drinks
Looking for a saying to put next to the beverages at your holiday party?
Have a bar that needs some holiday humor? Look no further!
Here are some great beverage sayings to put next to your drinks for all your guests to see.
Other Sayings
If you still don't see a saying that you want to use, here are some more Christmas sayings to use on your sign.
You can never have too many Christmas sayings, so if you are looking for inspiration this holiday season, check out these sayings!
Conclusion
Can't choose between all the great sayings? Get a letter board and change out your sayings daily!
If you're looking for the perfect saying for your Christmas sign, look no further. Whether it's classic sayings or funny ones, these signs should put everyone in the mood for celebrating.
Don't limit yourself to just signs, these sayings work great on custom Christmas pillow covers, pajamas, or even iPhone wallpapers!
Are there any other great Christmas sayings for signs we missed? Let us know! We hope you found the perfect one!
150+ Halloween Sayings For Signs
PIN FOR LATER