Shrinky Dinks: 50+ Ideas, how to & FAQ'S
Who remembers Shrinky Dinks?!
Shrinky Dinks allow you to create crafts on plastic sheets. Once popped in the oven, they magically shrink down to approximately 1/3 of their original size.
Shrinky Dinks were very popular in the 1980s and they are coming back full force nowadays. The ideas are unlimited! You can create so many things with these.
Here I will show you some cool shrinky dink ideas, how to make shrinky dinks, and answer some of the most frequently asked questions.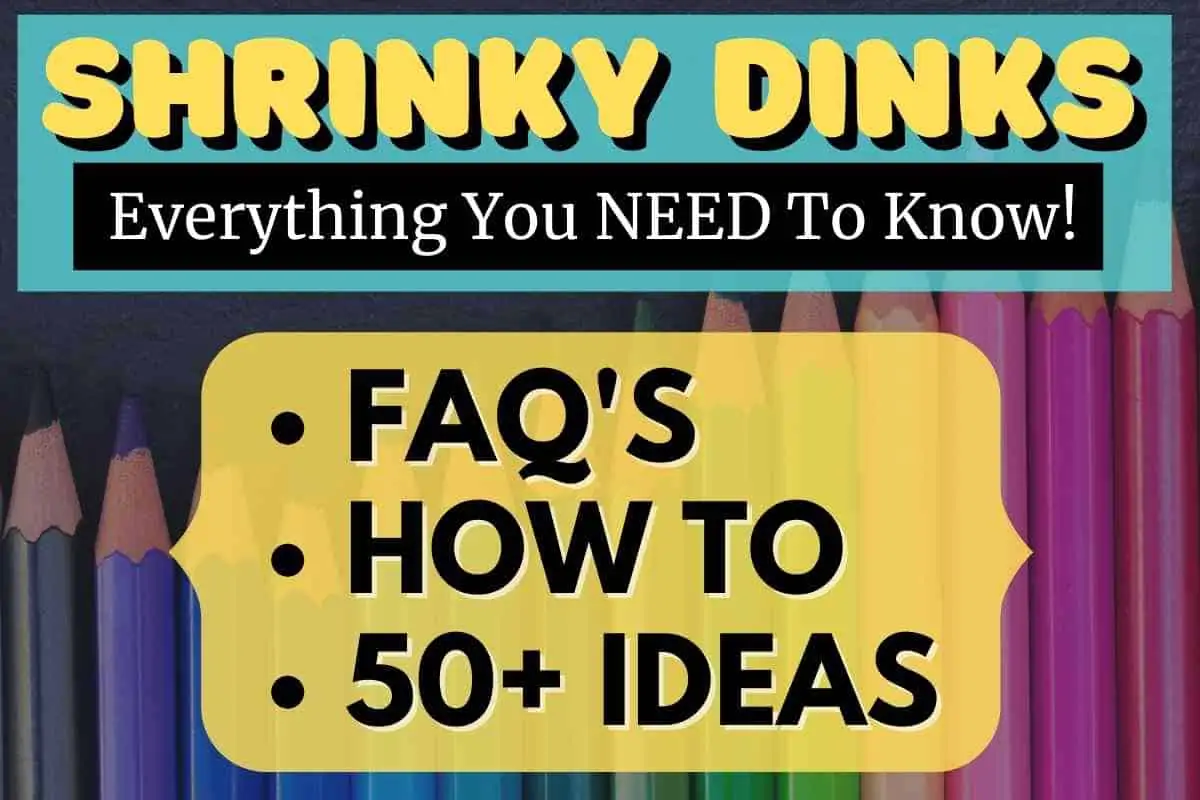 This post may contain affiliate links, which means I'll receive a commission if you purchase through my links, at no extra cost to you. Please read full disclosure for more information.
50+ Shrinky Dink Ideas
If you are wondering what can you make out of shrinky dinks then you've come to the right place! Here are a ton of fun shrinky dink ideas you can use today. Whether it's a gift idea, fun kids project or some DIY home decor here are 50+ shrinky dink ideas you can make.
Magnets
Jewelry
Rings
Necklace
Bracelet
Earrings
Bookmarks
Gift Tags
Notebook Paper Letter
Zipper Pulls
Ornaments
Coasters
Charms
3D Gift Cards
Pins
Mini Garland
Wine Glass Charms
String Light Covers
Napkin Holders/Tags
Christmas Stocking Name Tags
Mini Tic Tac Toe Game
Garden Markers
Kids ID Card
Hair barrettes
Cufflinks
Puzzle Pieces
Name Tags
Hanger Tags
Backpack Tags
Badges
Cake / Cupcake Topper
Suncatchers
Belt Buckle
Handprints / Footprints
Photo Charm For Wedding Bouquet
Mini-Game Pieces
Do Not Disturb Door Hanger
Embellishments For Wreaths
Candle Embellishments
Elf On The Shelf Accessories
Shapes For Crafts
Mini Photo Frames
Mini Letters
Wind Chimes
Teacher Gifts
Mother's Day Gifts
Father's Day Gifts
As you can see, there are so many cool shrinky dink ideas that you can try! Not only is this a fun project, but you can create countless personalized gifts for people using shrinky dinks.
Once you decide what you are going to create, it's time to learn how to make shrinky dinks.
How To Make Shrinky Dinks
The first thing you want to do when it comes to making these is deciding on your shrinky dink paper.
You Have Two Options:
Shrinky Dink Paper
Ink Jet Printable Shrink Film – If you prefer to print out an image instead of drawing it yourself, make sure you use one compatible for printing. This film allows you to print right from your inkjet printer!
Grafix Shrink Film – If you are looking for shrink film that comes in a variety of colors then check these out. They have many different options to choose from.
Shrinky Dinks Creative Pack Frosted Ruff n' Ready – If you are going for the frosted glass effect these are a good option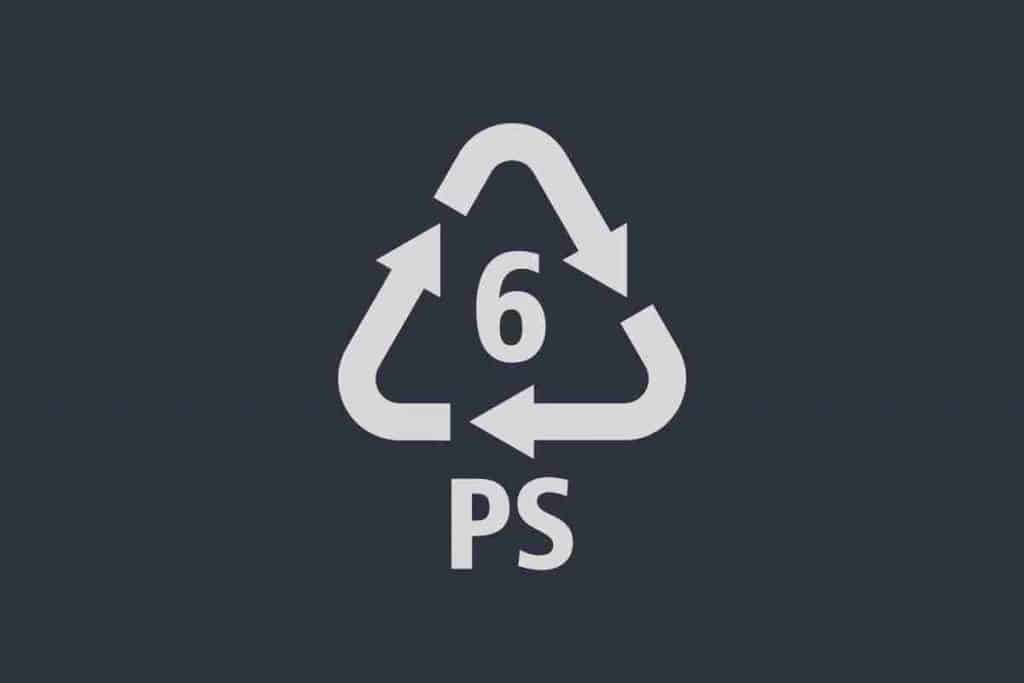 Options For DIY Shrinky dink Plastic
If you don't want to buy shrink film, then you can use #6 plastic containers that you have on hand. These can be found in a lot of to-go food containers, egg cartons, etc.
Materials Needed
Shrinky Dink Instructions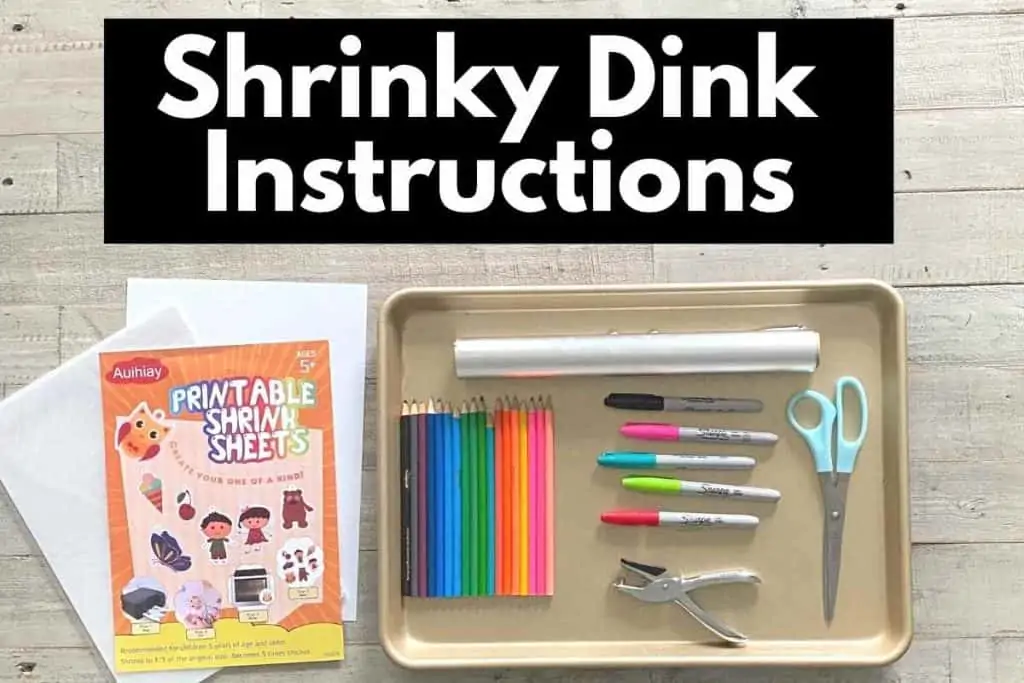 Choose your pattern and either print it out or draw it on shrink film plastic. Permanent markers work the best, and the colors tend to be darker once baked in the oven. Remember they will shrink 3-5x the size so make the pattern much larger than you want it to end up.
Let the ink dry for a few minutes.
Cut the pattern with scissors 3-5mm away from the pattern.
Punch a hole 2-3mm away from the edge if necessary. Remember that the hole will shrink as well!
Place pattern on parchment paper or aluminum foil on baking sheet color side up. (Keep space between patterns if making multiple designs).
Preheat oven to 325 degrees. Read the directions for your film, it may have a different recommended temp.
Bake for 1-3 minutes and watch it shrink! (The piece will curl and flatten out).
Let it cool slightly and press the item flat with a heavy object like a book.
Put key ring through the hole.
Optional: Apply Mod Podge or clear nail top coat over top to prevent them from getting smudged.
Conclusion
There you have it! If you haven't already tried your hand at shrink crafts, you should! They are a fun way to create personalized gifts, home decor embellishments, kids' crafts, etc.
More Fun DIY's
Pin For Later:
shrinky dink faq's
Making these plastic crafts are fairly easy once you know what you are doing. Here are some of the most common questions and answers you may have.
Can You Use Printer On Shrinky Dinks?
Provided you buy shrink film designed for printers, you can print them. Just make sure to use an inkjet printer. Laser printers get too hot which can cause the film to melt.
What Can You Make Out Of Shrinky Dinks?
The best project ideas for shrinky dinks are keychains, jewelry, gift tags, magnets, buttons, zipper pulls, charms, and name tags.
What Kind Of Paper Is Used For Shrinky Dinks?
You will want to use shrink paper film to make your shrinky dink creations. This paper will allow you to create, heat, and shrink your designs.
What Plastic Can I Use To Make Shrinky Dinks?
You can make your own shrinky dinks with #6 plastic which is polystyrene (aka Styrofoam). Examples of this include; disposable drinking cups, egg cartons, and to-go food containers.

How Long Do Shrinky Dinks Stay In The Oven?
Allow Shrinky Dinks to bake color side up in a preheated oven for 1-3 minutes. The shapes will curl at the edges and settle down as they shrink. Once the pieces lay flat, allow 30 additional seconds of baking time to complete.
Can You Use A Regular Oven For Shrinky Dinks?
You can use a toaster oven or a conventional oven to bake your Shrinky Dink. Do not use a microwave oven.
Can You Bake Shrinky Dinks Without Parchment Paper?
You never want to bake a shrinky dink on an uncovered baking sheet. Use parchment paper or aluminum foil.
How Do I Make Sure My Shrinky Dinks Don't Curl?
In order to make sure they don't curl as they cool you will want to do the following: Remove them from the oven, move the parchment to your counter and press down on them with an oven mitt or lay something heavy like a book on them.
Why Are My Shrinky Dinks Not Flat?
Shrinky Dinks will turn out flat if you don't leave them in the oven long enough, or fail to flatten them with heavy objects afterward. You can reheat them to flatten.
Can I Use Acrylic Paint On Shrinky Dinks?
Yes! Since acrylic paint is water-based, it can be used to create beautiful Shrinky Dink Art.
What To Color Shrinky Dinks With?
The best thing to use to color them is sharpies. You can also use colored pencils, acrylic paint, markers, and inks. Keep in mind that the colors will darken as it shrinks so it's best to use a shade lighter than the intended color.
Are Shrinky Dinks dangerous?
Since Shrinky Dinks are baked at temperatures low enough not to release toxins like dioxin, they are not dangerous but safe to make.
How To Seal Shrinky Dink?
In order to keep the color from smudging, you will want to seal it with Mod Podge or even a nail top coat!