DIY Aged Vase Using Coffee
Lately, I have been seeing a ton of aged vases and I love them! Home decor can add up so one of my favorite tips is to use what you already have. So I set out to make a DIY aged vase of my own. This has turned out to be one of my favorite thrift store upcycles to date.
Below I will show you an easy technique to turn any vase into an antique-looking vintage vase.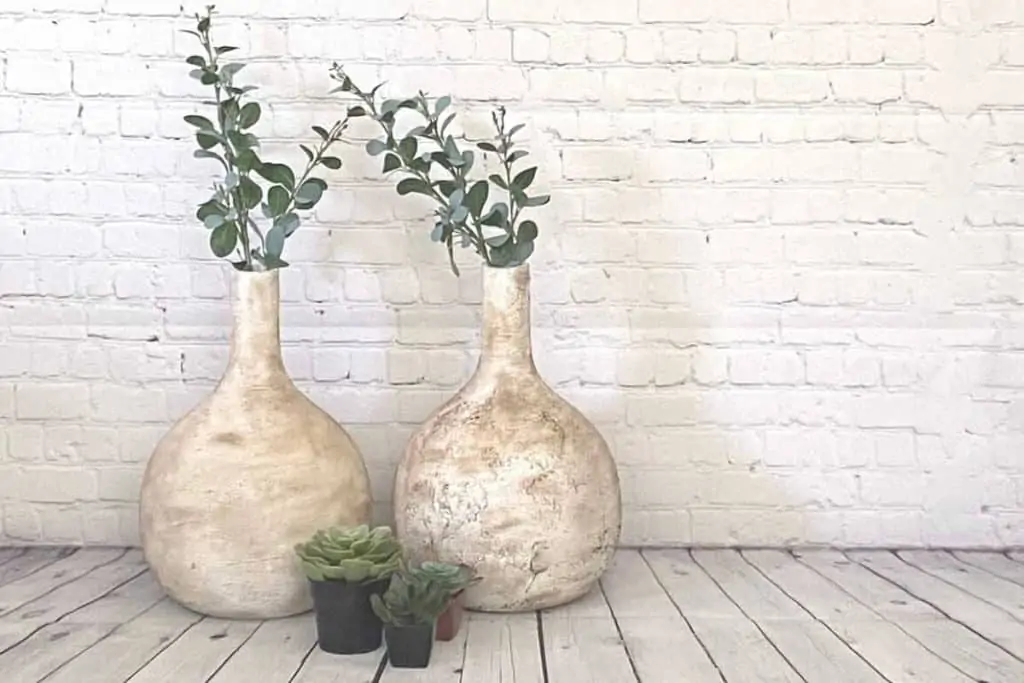 This post may contain affiliate links, which means I'll receive a commission if you purchase through my links, at no extra cost to you. Please read full disclosure for more information.
On a recent trip to the thrift store, I came across these old lamps that looked like they would be the perfect shape to turn into vases.
The top easily came off, which is what drew me to them in the first place.
Here I will show you exactly how I turned these old lamps into beautifully aged vases.
STEP 1 – FIND VASE OR LAMP BASE
The first thing I did to make my DIY aged vase, was to find something to use as a base. When I came across these lamps at the thrift store, I couldn't have been more excited. They would work perfectly!
Step 2 – Spray Paint VASE
The next thing I did was give them a base layer of paint by spray painting with this white primer.
You want to make sure not to skip this step, especially if you are using a glass base. Make sure your spray paint is dry before moving to the next step.
Step 2- Create texture with Paint
Finally, it was time to create some texture with paint.
In order to do this, I combined baking soda with white paint. The combination of the two creates a thick paint that gives it that textured look.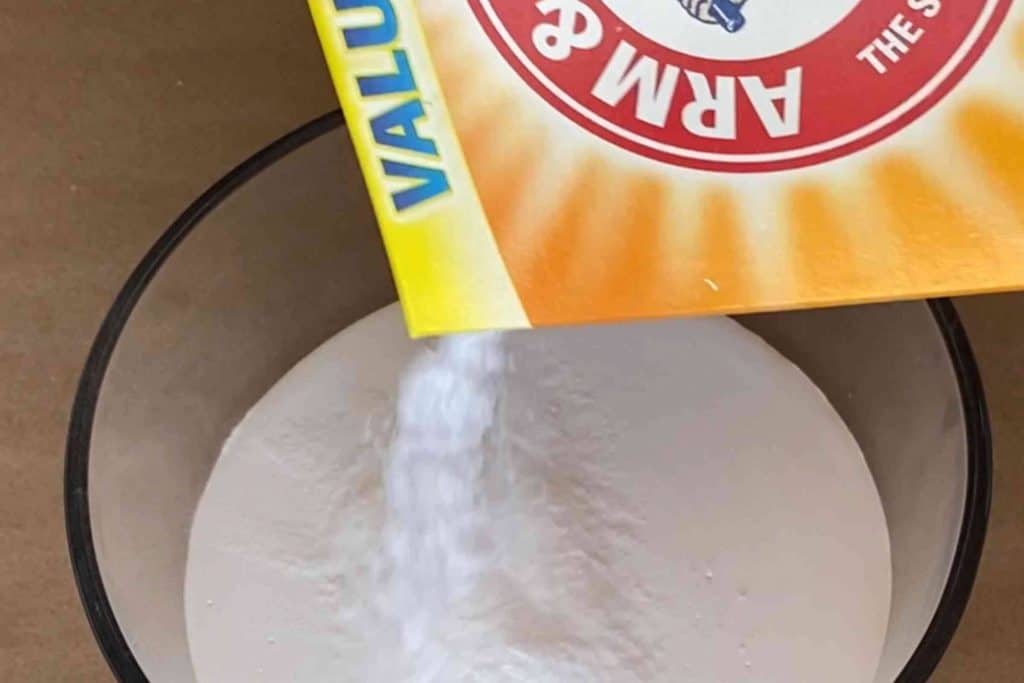 The more baking soda you add, the thicker the paint will be therefore the more textured it will be.
Make sure you combine well and use it right away, as it does dry quickly.
Step 3 – DIY AGED VASE WITH COFFEE
Here comes the fun part! In order to complete your DIY aged vase, you need to find something to age it with. I have seen others use dirt, but the dirt by us has too much rock & clay so I decided to go with coffee grounds!
Once the paint was dry, use coffee grounds to age the vase.
Make sure to rub it in there deep, the more coffee grounds you add the more aged it will look. You want to make sure to get the coffee in all the little grooves and crevices.
There is no wrong or right way to do this I just kept adding it, stepping back and looking, and then adding more where I thought it needed it.
Step 4 – Seal aged vase
After I was happy with the way the DIY aged vase looked, I used this clear coat to seal it.
Not only will this seal everything in, but it also gets rid of the coffee smell. I used two coats and let it dry well.
Step 5 – Decorate
Last but not least, add some greenery to the vase and you are all set!
Supplies
I hope you enjoyed this project, I had a blast doing this one. I may even try this technique to age other things as well!
If you liked this project, make sure to check these out…