Mahogany Teakwood Candle Dupe- Affordable & Smells Great
One of our favorite scents from Bath and Body Works is Mahogany Teakwood! We love the candles, hand soap, and anything else they have in this scent. We burn the candles all year round, but especially in the fall and winter.
The problem is, they can be a little pricey. A single candle can cost upwards of $30! So, we set out to find a Mahogany Teakwood Candle Dupe that costs a fraction of the price.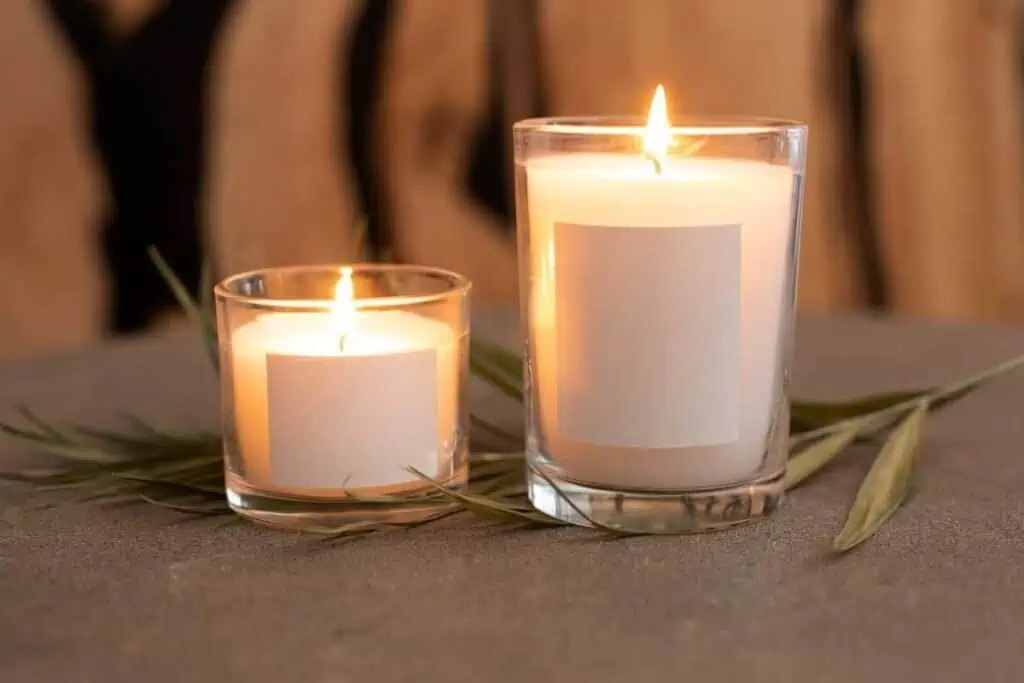 This post may contain affiliate links, which means I'll receive a commission if you purchase through my links, at no extra cost to you. Please read full disclosure for more information.
Mahogany Teakwood Candle Dupes
Mahogany Driftwood
This Mahogany Driftwood candle from Walmart is a very close dupe to the Mahogany Teakwood candle! The best part is that it costs less than $8.00!!
This means you can purchase 3 of these candles for less than one of the original. The scent is very similar so if you are looking for a cheaper alternative, this is a great one.

SALTED COCONUT & MAHOGANY
Another great option if you love the Mahogany Teakwood candle is this one from Walmart. It is a little bit more expensive at $10.99 but it is still considerably cheaper than the original.
The scent of this candle is different than the first one but it is still very similar to Mahogany Teakwood. It also has great reviews with people saying it smells just like the real thing!

DIY Mahogany Teakwood Candle
If you like to make your own candles or just want to try your hand at them, this DIY Mahogany Teakwood candle is for you!
This recipe uses essential oils to get the perfect scent. It does take a little bit more work than just buying a candle but if you love DIY projects, this is a great option.
Conclusion
As you can see, there are some great options out there for Mahogany Teakwood Candle Dupes! If you love the original, they sell them on Amazon! I have found them straight from Bath And Body Works through Amazon for cheaper than the store.
However, you don't have to spend a fortune to get the same amazing scent. Try one of these dupe candles and you will be sure to enjoy the smell of Mahogany Teakwood all year round!
We hope you enjoyed this post and be sure to check out some more great dupes we found!