Target Dollar Spot Fall Sign DIY
Today I'm going to show you how I created this cute Target dollar spot Fall sign fairly quickly.
I ran into Target the other day to pick something up, and of course, I had to browse the dollar spot section. (I know I'm not the only one!) They have some super cute Fall decor this year and this mini harvest reversible sign caught my attention.
Here is how to make this project.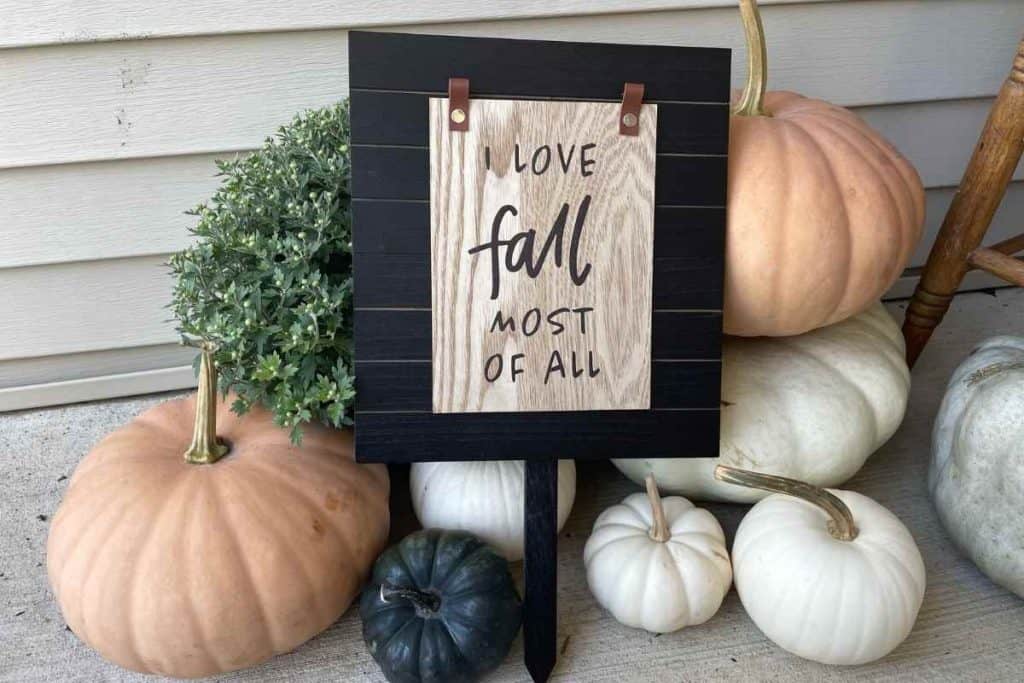 Supplies:
1- Mini Harvest Reversible sign
2- Blank Yard Signs
Target Dollar Spot Fall DIY Sign
Step 1: Remove Sign From Frame
The first thing I did was remove the sign from the frame.
I did this by using a sharp utility blade and cut as near to the bottom as I could.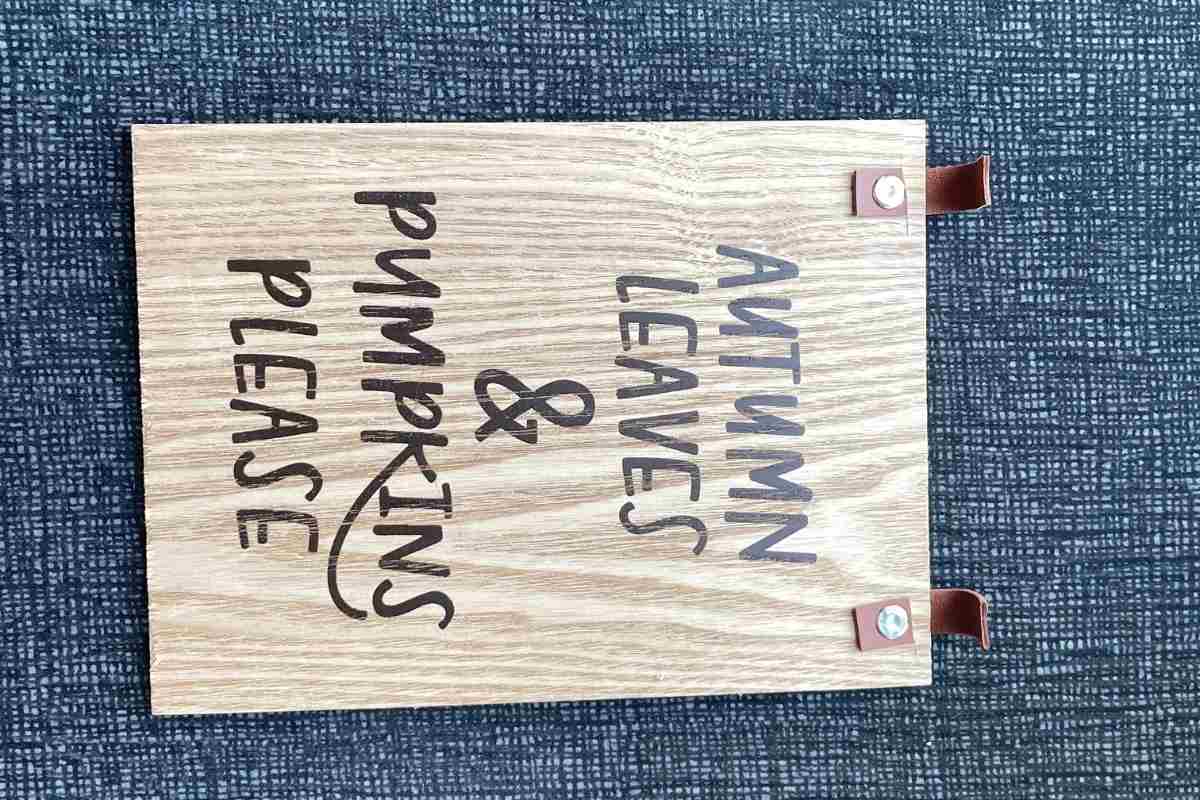 Step 2: Remove Stake
Next, I needed to remove the stake from one of the signs. I did this by using the blade to loosen the glue holding it on. Then, I used a butter knife to gently pry the bottom and it snapped right off.
Step 3 – Paint
I choose to go with black spray paint for this project. I gave it two coats of matte black then a clear coat sealer.
Related: How To Spray Paint Correctly
Step 4 – Attach Signs Together
Once the spray paint dried, I turned the signs over.
Make sure to line them up perfectly on a hard surface. I then used the piece I broke off to hold the two signs together. Just a little bit of hot glue is all you need.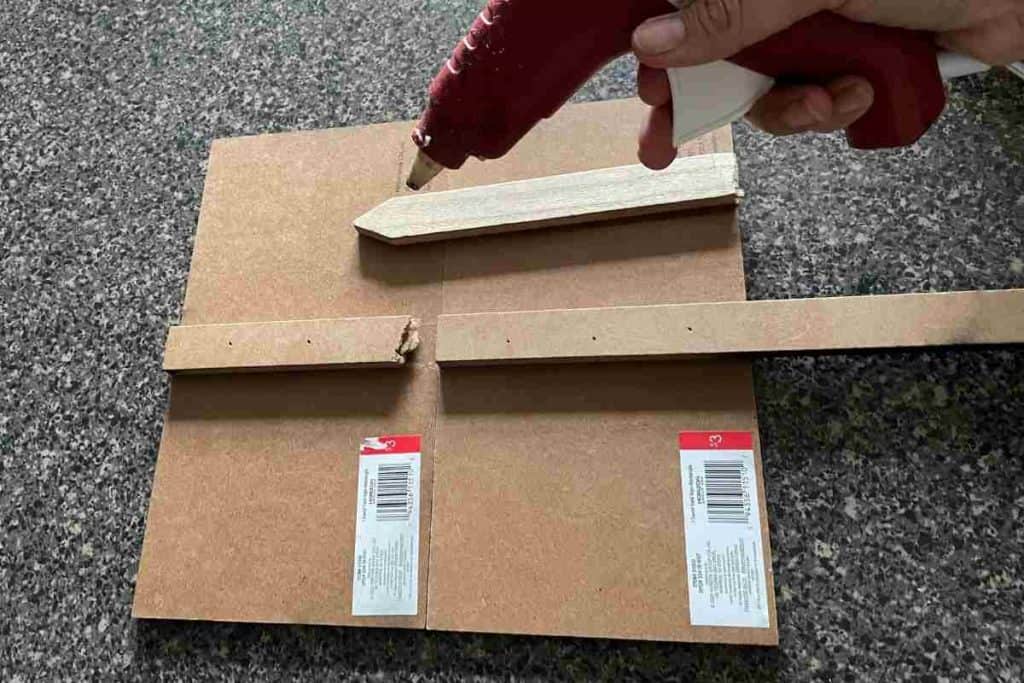 Step 5 – Measure
In order to make sure the smaller sign was centered, I used a tape measure and made marks with a pencil.
Step 6 – Hot Glue Wooden Sign
Once I had my center measured, I simply added some hot glue to the back and then attached it to the black shiplap sign.
Step 7 – Hot Glue Straps
For this part, I used a toothpick because I didn't want a lot of excess glue to show. Simply dip your toothpick in some hot glue, and then put it on the sign and quickly attach straps.
Step 8 – Enjoy!
There you have it, an easy Target dollar spot Fall sign DIY Upgrade. I love how cute this turned out! If you want to use it as a wall sign you can always just remove both stakes.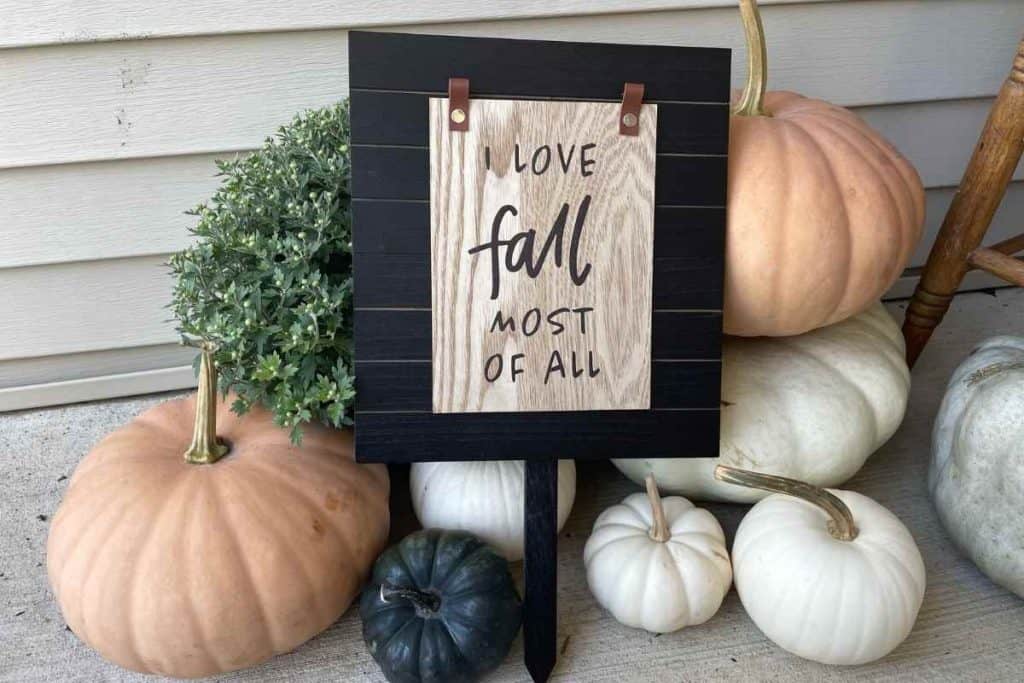 As you can see, it's super easy to decorate on a budget and still have cute decor. Thanks for checking out this DIY! You might also like this easy fall sign using dollar tree items.
Looking for more Fall DIY & Decor Inspiration? Make sure to check these out……
Gorgeous Unique Fall Pumpkin DIY